SALES UNLIMITED
How to Win More New Deals like a Pro?
B2B SALES TRAINING FOR INTERNATIONAL SALES PEOPLE (Budapest, 21-22.05.2020)
A REAL LIFE EXPERIENCE BASED TRAINING PROGRAM DESIGNED FOR SALES PEOPLE, WHO ARE NEGOTIATING  WITH PURCHASE MANAGERS, DECISION MAKERS AND BUSINESS OWNERS!
Do you need more new customers and proven responses to the selling situations you face every day? 
What You'll Learn on This Training...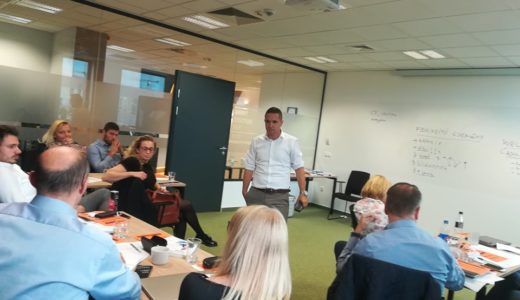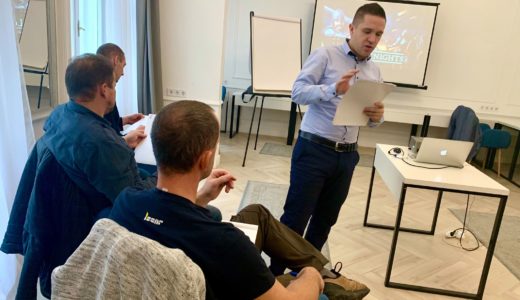 How to gain access to the decision makers and how to build a strong "C" level value proposition?
My "4P" battle-tested sales blueprint for structuring a sales strategy that helps you to win more new deals.
How to use LinkedIn to find new potential customers and generate new leads?
How to position yourself as a business professional  and how to build the customer trust during the whole sales process?
How to identify the real customer needs and motivations behind?
How to change the "status quo"? ("Thanks but we are happy with the current vendor…")
How to respond as a Pro to the most difficult customer objections? ("We are not available", "We are not interested", "We don't have budget", "The price is too high", …)
How to sell "the vision" to the customer instead of product features or benefits?
The exact step-by-step structure that will help you to keep control over the sales process?
This is the right sales training program for you if...
You work in B2B environment and deal 

with international customers.

You would like to win new customers and expand your business on the international market.

You negotiate with business managers, decision makers and purchase managers and you would like to become a Sales Pro. 

You are open minded and ready to learn new sales 

strategies.

You would like to increase your closing ratio.
You are looking for real life

solutions to your challenges.

You would like to gain more confidence when negotiating with international customers.
SPECIAL EARLY BIRD OFFER!
THE PRICE OF THE SALES UNLIMITED INTERNATIONAL TRAINING IS 150.000 HUF+VAT,
BUT FOR THIS TRAINING SESSION  
WE ARE OFFERING AN EXCLUSIVE EARLY BIRD DISCOUNT!   
THE SPECIAL PRICE IS:  95.000 HUF+VAT! 
RESERVE YOUR SEAT NOW!
About me
My name is Albert Eduard Mathe and I have been working as b2b sales trainer since 2013. According to the participants of my training programs I am one of the most practical trainer they have ever met. Before becoming a sales trainer I spent 17 years as sales representative and sales manager in the international market. During this time I won big deals, but also failed a couple of times (or maybe even more…). I have to admit: the reason of my failure in most of the cases was my sales strategy, which was not good enough. According to Napoleon Hill: "Every adversity, every failure, every heartache carries with it the seed of an equal or greater benefit."  I fully agree with it, and I am 100% sure now, that every single failure made me a better sales person.
My professional references as  sales manager : Capgemini  (IT consulting),  Ericsson, Nokia, Nokia Solutions Networks (telecommunication), Manutan (industrial sales). 
My professional references as b2b sales trainer (TOP 10): Vodafone, Generali, K&H Bank, Konica Minolta, Iron Mountain, DS Smith, Nefab Packaging, Balluf, Bizerba, Motim.
Sales Unlimited is not a theoretical training, but a real-life based practical workshop. If you join my training program I promise, you will learn sales strategies, which you will be able to use with your customers right the next day after the training. 
How Sales Unlimited Helped me to Win New Deals...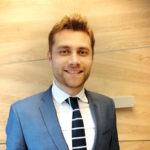 "
Albert was one of the best professional who I ever met. He is a highly 
skilled and a well prepared trainer. The training helped me to understand and put in practice the new customer 
acquisition process, using both online and off-line tools. I highly 
recommend his training program!" 
 Ádám Csabay, Solution Finder in IT Recruitment, BlueBird International 
 "I participated on Albert's training program one week ago. Right after the training, I started to use the new sales strategies I learned. Today I had a meeting with a new potential customer. We have been trying to get an appointment to this customer for at least one year, but we didn't succeed. Using LinkedIn/social selling and other strategies we learned on the training, we finally managed to get an appointment from the decision maker.  Already during the first meeting with him we received three quotation requests! Within one hour after the meeting, the customer sent us via e-mail all details we needed in order to create our financial offer. I have no doubts, Alberts's training program was worth every penny. Next time I join again, but not alone: I will bring my colleagues with me. " 
András Zergi, Business Development Manager, Rubin Informatics Ltd.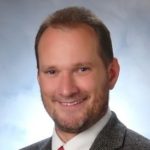 VENUE: H2O BUDAPEST TRAINING STUDIO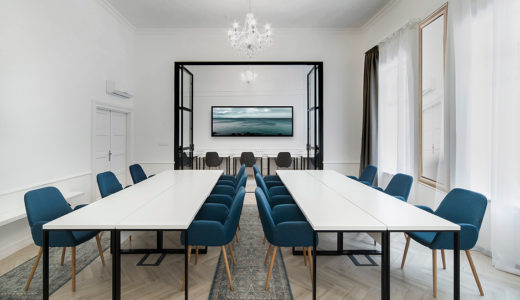 Our training studio is located in the heart of Budapest, only 5 minutes walk from Nyugati Railway Station and M3 metro line. 
Address: 33 Eotvos street, ground floor/1, 1067 Budapest
IMPORTANT NOTE: The Sales Unlimited B2B sales training is not a conference, but a real-life based experimential learning program. The maximum number of participants is limited to 10.